The BIM environment is about asset information and how we all benefit from sharing and working with it. To enable this, the information must be structured and coordinated to allow it to be open to everyone and capable of being shared, referred to as Open Shareable Asset Information.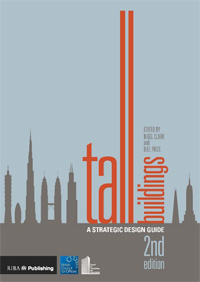 The BIM environment can transcribe the entire lifecycle of a facility from inception to disposal. However, it is often only found where individual organisations perceive value. To offer the maximum benefit it needs to start with the end in mind, therefore those environments driven by clients as end users tend to be the most successful.

This approach is particularly acute in tall buildings. Unlike other assets, they have particular challenges and characteristics, high investment costs, long gestation periods and potential for a high degree of repetition. The application of BIM technology can optimise designs, plan installation and de-risk project investment, providing a degree of predictability that allows development decisions to be made effectively. In determining how to achieve the maximum benefit from working in the BIM environment, one should consider a series of stages:

• setting the environment
• in design
• in procurement
• in execution, and
• in use.
Here in an exclusive extract from Tall Buildings - A Strategic Design Guide (2nd Edition) from RIBA Publishing we explore the application and value of BIM in the execution stage...
Over the last ten years, the City of London has seen a significant densification and the provision of tall buildings. It is not perceived that many of the innovative techniques associated with the delivery of these buildings have been directly attributable to working in a BIM environment but, notwithstanding this, the BIM environment has brought greater opportunities in the planning and communication of construction intent. Enhanced graphical techniques can be used to plan, test and communicate intent from a logistics, vehicular movement, deliveries, access, sequencing and individual lifts point of view. This ability can be used to virtually induct operatives onto the work site and plan activities extensively, which can lead to improved productivity and safety. With the potential for a high degree of repetition in tall buildings, it is possible to train installation teams in a virtual environment, particularly for fi t-out activities, where early familiarisation can deliver productivity gains (see Figure 6.3).
Figure 6.3: Building Services BIM Model for 240 Blackfriars Road, London, incorporating the Category A Fit-Out
During this stage the model develops from the DIM to a Virtual Construction Model (VCM). The VCM is richer than the DIM and is a federation of specialist supplier models, which systematically adopt or replace the components of the DIM. The VCM will have a greater degree of non-geometric information for the successful handover of the project and the transfer of the information into the AIM as an Asset Register Model (ARM).

The use of three-dimensional modelling has allowed off-site manufacture to be more rigorously explored, allowing digital virtual installations which remove risk and improve productivity (see Figure 6.4). This approach is not limited to off-site techniques and can also be applied to complex or repetitive activities.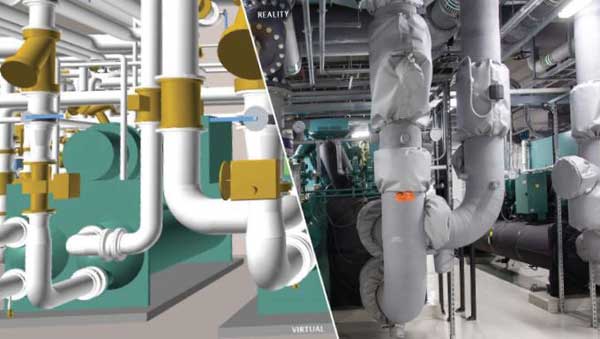 Figure 6.4: The progression from a digital environment to reality illustrates how risk can be reduced on the project
The use of reality capture, through laser point clouds, can be used at many stages of a project to understand the reality and the context of a site. An area that is seeing a lot of increased activity, as the cost of reality capture reduces and the ability to manage large datasets increases, is the use of point clouds to understand the construction process and manage tolerances. This is particularly useful where there are complex geometric interfaces between packages or phases, where point clouds federated into the VCM can be used to validate the accuracy of an installed system and the ability for subsequent packages to proceed.

Digital snagging is now widely used, with the model and mobile technology used along with geopositioning and the tagging of components on site to provide an effi cient quality control regime where materials can be quickly identifi ed and located, snags and remedial actions managed, and performance monitored.

This same tagging and the loading of the VCM with asset information is the preparation for an effective handover.

Read our review of Tall Buildings - A Strategic Design Guide

About this extract
Tall Buildings - A Strategic Design Guide (2nd Edition) was published by RIBA Publishing in September 2016 and is available to buy from ribabookshops.com. The title is published in softback (ISBN 9781859466186). This extract is taken from a chapter on Building Information Modelling from contributors James Pellatt and Frank McLeod.